The Soul Winner's Crown

by Evangelist Joan Pearce
Dr. Joan shares about a visitation she had where she was caught up into the Throne Room of God. There, she saw and experiences some of God's exciting wonders!
This teaching will change you and encourage you to use all of your God-given talents for the advancement of the Kingdom of God...so that you will have your own crown to lay at Jesus' feet!

What a glorious day that will be!
All items are suggested donation prices. The U.S. Internal Revenue Service Code permits you to deduct the amount you give to Channel of Love Ministries that exceeds the fair value of materials received from us.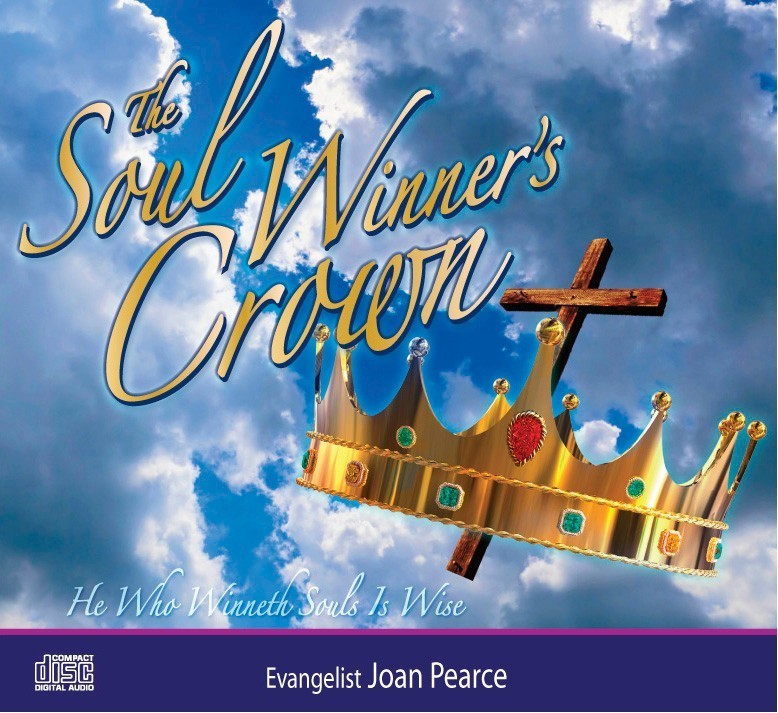 Click on picture to enlarge: