Soaring Into Miracles

by Evangelist Joan Pearce
So many people in the Body of Christ have asked me over the years, "When will God use me?" This teaching will inspire and motivate you to step out and do miracles for Jesus!
It's time for the entire Body of Christ to step into their gifts and callings!
All items are suggested donation prices. The U.S. Internal Revenue Service Code permits you to deduct the amount you give to Channel of Love Ministries that exceeds the fair value of materials received from us.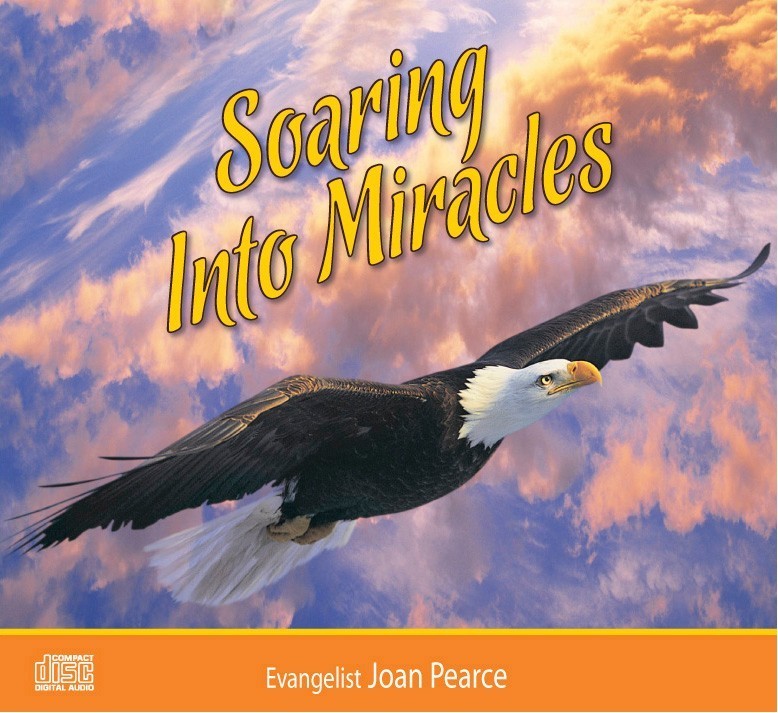 Click on picture to enlarge: