Prophetic Dreams & Visions

by Evangelist Joan Pearce
This is a sober and very challenging series of visions which the Lord gave Joan about what is coming in America and around the world! God took her up into the heavenly realm and revealed things which are to come.

The Lord told her, "Share the visions I have given so my Church will not be caught off guard, but prepared."
This is truly a prophetic word which must be shared with family, loved ones and friends who are dear to you.

All items are suggested donation prices. The U.S. Internal Revenue Service Code permits you to deduct the amount you give to Channel of Love Ministries that exceeds the fair value of materials received from us.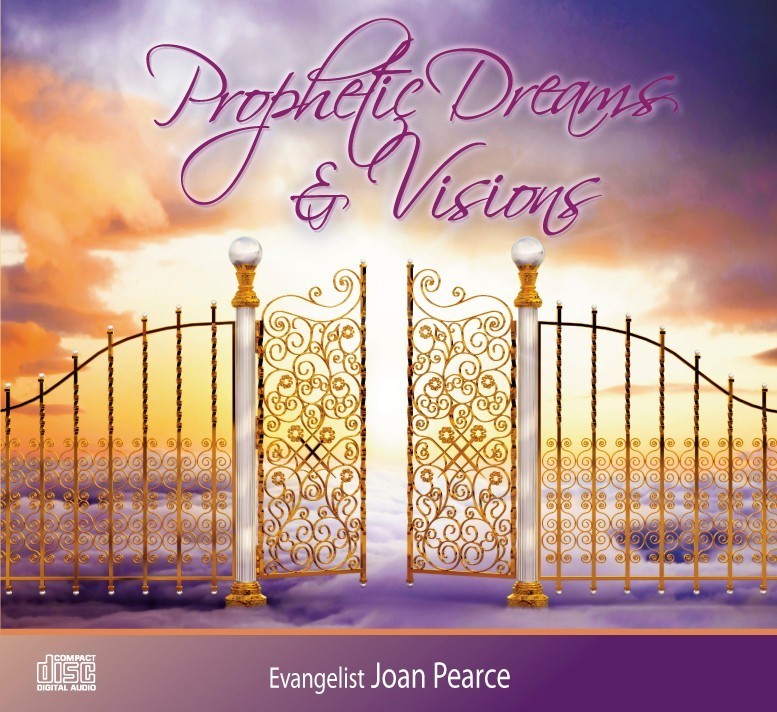 Click on picture to enlarge: