Joan's Testimony

by Evangelist Joan Pearce
Joan's testimony is truly of a dynamic transformation! As you listen to her testimony there are many keys that will transform your own life too! Keys on how to be set free, to be financially blessed, to walk by faith, and how to step into your calling!

She will have you laughing, crying, searching your own heart and will help you realize the importance of sharing your own testimony and being a blessing to others!
All items are suggested donation prices. The U.S. Internal Revenue Service Code permits you to deduct the amount you give to Channel of Love Ministries that exceeds the fair value of materials received from us.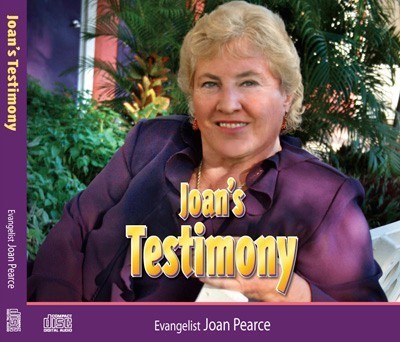 Click on picture to enlarge: